Combining Ayurvedic wisdom with yoga for a unique approach to healthcare
Find your own rhythm of healing through my unique blend of massage, ayurveda and yoga! Your rhythm is unique to you as your body is an orchestra and requires the collaboration and connection of many different parts in order to play music that inspires the world and provides meaning to you.
Upcoming Events 2023
My Books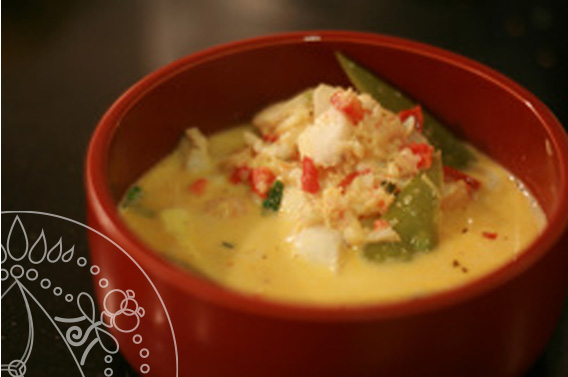 Yummy Cleansing Cauliflower Curry
Ingredients:
¼ cup shredded coconut
1 T cumin seed
1 T sesame seed
1 tsp clove powder
2 cloves of garlic minced
1 inch piece of ginger peeled and diced
¼ cup sesame seed butter
1 T turmeric
Pinch of cayenne
1 cauliflower cored and chopped.
Instructions:
This is based on a South Indian Recipe. Begin by heating a cast iron skillet on medium heat. When it is hot place the shredded coconut, sesame seeds and cumin seeds in the hot skillet. Stir until the coconut browns. Immediately add coconut oil, ginger and garlic. If ingredients stick add water. Then add peanut butter and spices and enough water to make a sauce. When the sauce is the right constancy add the chopped cauliflower and cook on low heat for 10 minutes.
Yoga Classes
Through and integration of ayurvedic concepts, yoga becomes therapeutic and is able to create lasting change and benefit to the physiology and function of the body and mind. This happens through enlivening the energetic and subtle body in order to bring attention to the blockages and areas of constriction in the body. Let Noah help you find the perfect flow of energy inside of your body!
Therapeutic Massage and
Advanced Anatomy for Massage Therapists
Noah is a skilled teacher and he has shared in knowledge on massage and therapeutic approaches to musculo-skeletal disorders in many venues on the West coast. If you would like to learn more about his rates as a massage therapist or what classes he is currently teaching please visit the massage page.
Massage Practitioner Class
Advanced anatomy and treatment techniques for massage therapists
Noah Volz is well versed in chiropractic, Ayurveda, massage, and yoga which are the tools he uses to bring harmony and balance back to the mind and body.
For the last 20 years Noah has been supporting people like you to experience mind-body healing. Specializing in chronic pain, digestive health, and prevention Noah integrates his expertise and experience to help you get back to the activities you love. Whether that is a sport or simpler activities like eating or sitting.