Description

Welcome to the 2023 Spring Liver Cleanse!
Facilitated by Jessica Soine NTP, LMT, RYT and Noah Volz DC, CAS,
Dates: April 17th-May 15th, Weekly Meetings on April 17th, 24th, May 1st, May 8th
Time: 6:00-7:15pm
Where: Om Sweet Om, Talent OR
Cost: 299$, Early bird special 275$ before April 1st
You are here because you made a decision to do a cleanse this year. You have said it to yourself in the past, but this year is different. Congratulations! You are embarking on a life changing experience. One you have been wanting to do for many years and now is the time.
This program has been created to optimize your liver function. In naturopathic school they say if you don't know what to do treat the liver. That is because when you liver is working well your entire body is optimized. Our bodies break down in a multitude of ways. Maybe you feel sluggish after meals, have joint pain, headaches, or have trouble sleeping and  are looking for a way to upgrade your liver function. That is what this program has been designed to do!
We have found that when liver function is improved, a lot of other benefits coincide with this improvement, and the body generally functions better. This program is appropriate for most people. It is a gentle and effective program geared solely towards improving your digestion.
What sets this program apart?
The three week Liver cleanse combines the creators' combined 40 years of experience in leading cleanse classes to create a system and process for improved liver function. This program utilizes four distinct phases that keep you engaged and progressively expand your knowledge. By having different phases you keep moving forward towards your goal, and you avoid the struggle that can be associated with longer programs.
Having guided so many people through improving their liver function, we have seen the results and are confident that you will benefit greatly from this program. Thank you for trusting yourself (and us!) to take the next steps toward your health goals.
Register by purchasing here.
What's Included?
4 seventy five minute classes
fully guided program
everything you need to make this a success (over 30 recipes PLUS helpful grocery lists, meal planners, food lists)
The liver cleanse is your personalized roadmap to smooth digestion, healthy eating, and balanced energy. Applying these practical living and eating tips will help you heal your body and start on the path of longevity and wellness for a lifetime. We will guide you step-by-step on what to do, how to do it, and when to do it so you feel confident in the changes you are making.
In this program you will discover how to:
reduce and prevent post-meal bloating
get past an overloaded liver
deal with stress and its effect on liver function

You will also learn to:
understand how poor digestion can lead to disease
learn how to make better food choices
easily prepare over 40 recipes
incorporate powerful lifestyle guidelines
be inspired by resources which help make healthy eating easy
Frequently Asked Questions
Can I continue taking my usual supplements while doing this program?
If you have a medical condition that requires that you take certain supplements or medications, then please continue taking those. If you are taking supplements for any other reason, it is generally best to stop taking them during the Blissful Belly program and start them again when you have completed the Blissful Belly program.
Can I do the program and still cook for my family? We have done our best to create recipes that are both healing and delicious. Hopefully your family will enjoy these new recipes and will be excited about trying something new. We know that not all families are that way and so you may need to make recipes both for you and your family. This can be done, but it will take more time. If you are considering doing this program, try to get your family on board or have someone else prepare the family's meals so that you don't have to do double duty.
Can I do the program while I am traveling? You can, although it is not recommended. The Blissful Belly program works best when you are in your home environment and can establish some new routines and practices that will assist in improving your digestion and long-term health. If it is absolutely necessary that you do the Blissful Belly program while traveling, make sure that you have thoroughly understood the structure of the program and have access to a kitchen where you can cook.
Can I do the program while I am working?
Yes! The Blissful Belly program is designed to be fit into a busy professional life. There is no fasting involved in the Blissful Belly program, so you will have adequate energy to continue your lifestyle and activities. Please note that during the Blissful Belly program many of your body's resources will be turned inwards, helping you to optimize your digestion, so it would be best to avoid taking on this program at a time when you have big deadlines coming up. Clear your schedule as much as possible during the Blissful Belly program.
Can I do this program during my period?
If you are menstruating, your body is already cleansing. You want to avoid depleting yourself during this time, and it is best to ensure that you get adequate rest. If you feel that you can maintain strong energy while doing the Blissful Belly program, it is generally safe to do so; there are no negative interactions that should arise.
Can I do this program if I have candida?
If you are currently having a candida infection (or are prone to having candida infections), it is best to consult with a qualified practitioner for guidance about following a strict anti-candida diet. If you have had candida in the past, and it is under control, then you can do the Blissful Belly program if you reduce or eliminate all grains that are suggested.
Can I do this program if I have had my gallbladder removed?
The Removal phase of the Blissful Belly program is specifically designed to improve your ability to digest and metabolize fat, which was the primary digestive role of your removed gallbladder. You may need to make some slight modifications to this section of the program to ensure that your body can skillfully improve its ability to digest fat by reducing the amount of ghee or coconut oil that you put in your morning elixir during this phase, but the long term results of improving your ability to digest fat are worth it.
I avoid dairy. Can I still do this program?
Yes! You will make two easy substitutions. These are detailed in the program.
Who is leading this program?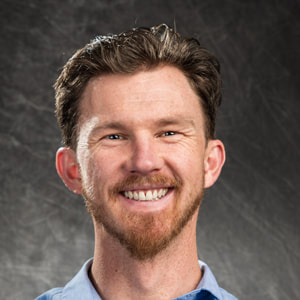 Dr. Noah Volz has been leading programs like the Blissful Belly since 2010 in Colorado, Oregon, and California. He is a graduate of the California College of Ayurveda and American Vedic Institute. Noah has studied extensively with Dr. Vasant Lad, Dr. Sarita Shrestha, and New World School of Ayurveda—and he continues to learn from masters in the field.
Before falling in love with Ayurveda, Noah was a chef; he brings his love of cooking to this book as well as his deep knowledge of yoga, massage, and chiropractic.
Noah has condensed over 20 years of study and practice into this amazing resource. Most systems of health and wellness believe that healing begins in the belly. Through this program you will find ways to bring your body and mind back into balance so you can live the life for which you were meant.
I believe the human body is an intricate puzzle. I've spent my life seeking radiant health through movement, diet, and lifestyle changes and am passionate about sharing what I learn with others. As a child, growing up on a farm in Minnesota, I intuitively grasped the ebb and flow of cultivation and consumption and the power of natural movement.
Integrated into my DNA was the understanding that the earth provides nourishment. With proper care, our bodies—like the earth—become strong, viable and healthy.
I'm a lifelong learner and find myself constantly searching for opportunities to move my body and find new ways to heal. A degree in Exercise Science in 1993 led to my study of massage therapy in 1995 and eventually yoga therapy in 2002. Throughout my wellness-based career path, nutrition was always paramount. When my mom was diagnosed with Primary Biliary Cirrhosis, I rolled up my sleeves and committed to my first liver cleanse. When she followed my lead and dramatically improved her health, I witnessed firsthand the healing capacity of nutrition. I knew there was no turning back; the pure power of this work became crystal clear to me. I was certified as a Nutritional Therapist in 2013 and have been helping people heal ever since.
The past 25 years have been a healing journey for me on many levels. I'm inspired by the healing I witness daily and by the dedicated people I serve. Helping people move with comfort, live without pain, and improve their wellbeing is my passion. I have been inspired by the work of wise people such as Jo Tastula, Amy Ippoliti, Rodney Yee, Weston A. Price, Sally Fallon, Erik Dalton, and Thomas Myers. I have also studied under teachers who have trained with Ida Rolf and Bonnie Bainbridge. I integrate the natural flow of the seasons and attempt to tune in to the natural world in everything I do. Utilizing modalities such as structural integration, craniosacral, Thai massage, yoga, myofascial release, and sports massage, I create customized plans for healing. I help people regain comfortable movement and achieve radiant health through diet and lifestyle changes.
I am grateful to live my passion every single day, professionally and personally. There is nothing like a telemark turn in deep, fresh powder or surfing a clean, smooth wave. Whether I am playing on the trails with my husband and kids, nurturing my family in the kitchen, or seeking solace with our chickens in the backyard, I am in awe of the body's ability to adapt—to heal, change, and grow. We are all connected by this thread of life, and my job is to uphold my end—to teach, remain teachable, and continue the legacy of those before me. Won't you join me?
Contraindications
This designed to be safe for most people to do. However, certain people should avoid this program. If you currently have—or previously have had—any of the following conditions, please avoid doing this program and consult with a qualified medical practitioner. Thank you.
you are pregnant or are nursing

you are trying to conceive a child

you take blood thinning medications

you have lymphoma or cancer

you have Angina Pectoris

you have HIV or AIDS

you are depleted or emaciated

you are obese

you have been diagnosed with Hypertension, Congestive Heart Failure, or any Heart Disease

you currently have any type of infectious disease

you have undergone major surgery in the past eight weeks

you are highly sensitive to foods, supplements, and/or herbs

you have severe digestive issues such as GERD, ulcerative colitis, IBS, or celiac disease

you currently have Covid-19 (Corona virus) symptoms

you currently have a candida (yeast) infection

you currently have a Herpes outbreak
Disclaimer
You understand that the creators are not acting as your primary care doctor, physician, psychiatrist, psychotherapist, marriage or family counselor, or in any other licensed practitioner role. The authors will not provide any specific services that are activities related to licensed healthcare. If you require such services, please find a licensed practitioner in your geographic area.
The authors do not make any guarantees, warranties, or representations about the results that you will achieve from this program. You agree that using any of the recommendations in this program is entirely at your own risk. The services are requested at your own choice and with inherent singular responsibility. Any action or lack of action—taken by you based on advice received from the program—is done so solely by your choice and responsibility and is neither the responsibility nor liability of the authors or any of their businesses.
The authors shall not be held responsible or liable for any loss or damage caused, or alleged to have been caused, directly or indirectly, by the information or suggestions provided in this program and by its authors, whether such information is provided via a face-to-face meeting, telephone communication, the internet, or other form of communication. You hereby release the authors and their principals, directors, officers, employees, affiliates, representatives, successors, and assigns from any claims, liability, costs, or expenses in connection with any information or materials. You shall indemnify and hold harmless the authors and its principals, directors, officers, employees, affiliates, representatives, successors, and assigns from any claims, liability, costs, or expenses in connection with any coaching services, information, or materials which you might share or transfer to another individual.
The information, instructions, or advice given by the authors is not intended to be a substitute for competent professional medical or psychological diagnosis, treatment, and care. You should not discontinue or modify any medication or therapy presently being taken pursuant to medical advice without obtaining approval from your healthcare professional. If you suspect that you have a medical condition, you should seek medical attention from your physician or an appropriate health care professional. The information, instructions, or advice given by the authors is not intended to be a substitute for advice and/or representation from professionals for legal, financial, tax, personnel, religious, or spiritual reasons.
The authors provide this book as a service to its clients and the public. These materials intend to be informational only. Because the materials included in this program are general, they may not apply to an individual's specific situation. You should independently assess and verify any information obtained from this program and should refrain from taking any action based on the information you obtain from the materials in this program if you are unsure of its effect.